Home
DIANE WARREN & LAURA PAUSINI – Io Sì (Seen)
February 28, 2021

"Io sì (Seen)" by Diane Warren, Niccolò Agliardi, and Laura Pausini, featuring David's string arrangement, has won Best Original Song at the 78th Golden Globe Awards. It has also been nominated for Best Original Song at the 93rd Academy Awards.
Mau y Ricky – Dolería
February 25, 2021

Latin Pop sensations Mau y Ricky have released their single, "Dolería" which features David's strings. Watch the video below!
KALEN ANZAI – Kimi to Boku no Uta
February 10, 2021

Japanese Pop star Kalen Anzai has released the first of two singles to feature David's string arrangements. Watch it here!
LAKE STREET DIVE – NOBODY'S STOPPING YOU NOW
Jan 13, 2021

Lake Street Dive's newest single, accompanied by David's string arrangements, has been released! The album, Obviously, will be released on March 12th!
BON JOVI – 2020
Nov 2, 2020

Bon Jovi's new album has been released, and features several songs with David's arrangements! Watch and listen below!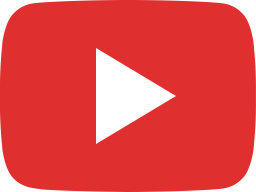 Bon Jovi – Story Of Love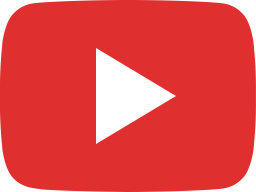 Bon Jovi- Blood In The Water (Lyric Video)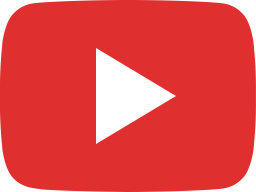 Luv Can (Bonus Track)

ARIANA GRANDE – POSITIONS
October 29, 2020

Ariana grande has just released her new album, complimented by David's string arrangements. Preview them here!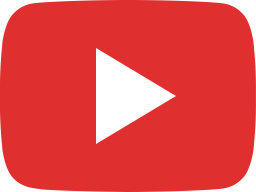 Ariana Grande – love language (Audio)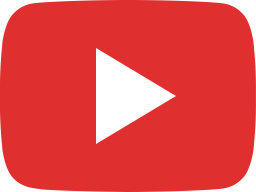 Ariana Grande – six thirty (audio)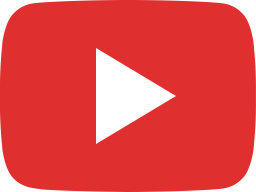 Ariana Grande – pov (audio)

CHARLIE PUTH – FREE
August 24, 2020
Charlie Puth's performance of Diane Warren's new song "Free", written for "The One and Only Ivan" has been released alongside the film – available for streaming on Disney+!
TIM MCGRAW – GRAVY
August 20, 2020
Tim McGraw's new single, featuring David's strings has been released! Watch it below!
AUGUST & SEPTEMBER FILMS
· Mulan is Disney's latest live-action remake of a timeless classic, and features David's all-new Orchestral and Choral arrangements for the theme song "Reflection"
· Disney+ members can gain premiere access on September 4 for $29.99
· The Life Ahead
· Starring Sophia Loren
· To be released on Netflix in September
· David wrote the strings for the film's end credits!
· The One and Only Ivan
Starring Bryan Cranston, Angelina Jolie, Sam Rockwell and many more
· Premiering on Disney+ on Aug 21
· David wrote the strings for Charlie Puth's accompanying single, "Free", written for the film's end credits.
TIM MCGRAW – HALLELUJAHVILLE
July 23, 2020
Tim McGraw is bringing us back to church with this lovely single from his new album "Here On Earth"! Featuring David's arrangement for strings!

CARRIE UNDERWOOD – MY GIFT
July 21, 2020
"Carrie Underwood will release her first-ever Christmas album, My Gift, on September 25, 2020…. Carrie welcomes a stellar list of musical collaborators, led by GRAMMY Award-winning producer, arranger, and multi-instrumentalist Greg Wells and features a world-class orchestra, led by the pre-eminent arranger, composer, and conductor David Campbell."
You can pre-order the album here!
KANE BROWN & JOHN LEGEND
May 5, 2020
Kane Brown and John Legend have teamed up for this awesome new single, "Last Time I Say Sorry", which features David's string arrangement!
JUANES – LA TIERRA

Apr 25, 2020
Juanes has teamed up with the Bogota Philharmonic Orchestra to bring music to the sheltered masses. Here they are, performing David's arrangement for La Tierra!
Walt Disney Studios – Mulan (2020)

March 15, 2020
Mulan's live action remake is set to release in July! David created the orchestral and choir arrangements and was the conductor for the recording of 'Reflection'!
Harry Styles – Fine Line
December 17, 2019
"With the release of Fine Line, you can certainly count England-born Harry Styles in this group of musicians soaking up heady inspiration from California's idyllic weather, sunshine myths, and studio talent. Recorded in part at Rick Rubin's Shangri-La studio, and featuring string arrangements on several songs from noted L.A. denizen David Campbell, Fine Line oozes laid-back, Golden State chill…"
Leonard Cohen's New Album
November 22, 2019
Thanks For The Dance has been released to critical acclaim. David has a long history with Leonard, so when his son Adam Cohen approached him with the task of orchestrating and conducting the beautifully written single "Happens to the Heart", David happily obliged. Watch the official video below!
"This posthumous album finds the poet and singer on reflective, insightful, deadpan form, 'settling accounts of the soul'"
The Who at the Hollywood Bowl
September 24, 2019

On October 11, 13 and 24, David's arrangements for the Who's "Moving On!" tour come to the Hollywood Bowl! Get your tickets before they sell out!
Archive…