Home
ARIANA GRANDE – POSITIONS
October 29, 2020

Ariana grande has just released her new album, complimented by David's string arrangements. Preview them here!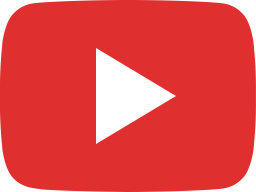 Ariana Grande – love language (Audio)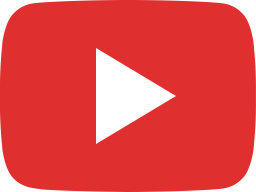 Ariana Grande – six thirty (audio)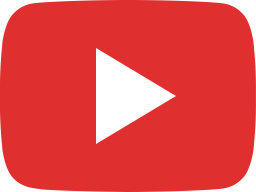 Ariana Grande – pov (audio)

CHARLIE PUTH – FREE
August 24, 2020
Charlie Puth's performance of Diane Warren's new song "Free", written for "The One and Only Ivan" has been released alongside the film – available for streaming on Disney+!
AUGUST & SEPTEMBER FILMS
· Mulan is Disney's latest live-action remake of a timeless classic, and features David's all-new Orchestral and Choral arrangements for the theme song "Reflection"
· Disney+ members can gain premiere access on September 4 for $29.99
· The Life Ahead
· Starring Sophia Loren
· To be released on Netflix in September
· David wrote the strings for the film's end credits!
· The One and Only Ivan
Starring Bryan Cranston, Angelina Jolie, Sam Rockwell and many more
· Premiering on Disney+ on Aug 21
· David wrote the strings for Charlie Puth's accompanying single, "Free", written for the film's end credits.
TIM MCGRAW – HALLELUJAHVILLE
July 23, 2020
Tim McGraw is bringing us back to church with this lovely single from his new album "Here On Earth"! Featuring David's arrangement for strings!

CARRIE UNDERWOOD – MY GIFT
July 21, 2020
"Carrie Underwood will release her first-ever Christmas album, My Gift, on September 25, 2020…. Carrie welcomes a stellar list of musical collaborators, led by GRAMMY Award-winning producer, arranger, and multi-instrumentalist Greg Wells and features a world-class orchestra, led by the pre-eminent arranger, composer, and conductor David Campbell."
You can pre-order the album here!
KANE BROWN & JOHN LEGEND
May 5, 2020
Kane Brown and John Legend have teamed up for this awesome new single, "Last Time I Say Sorry", which features David's string arrangement!
JUANES – LA TIERRA

Apr 25, 2020
Juanes has teamed up with the Bogota Philharmonic Orchestra to bring music to the sheltered masses. Here they are, performing David's arrangement for La Tierra!
Walt Disney Studios – Mulan (2020)

March 15, 2020
Mulan's live action remake is set to release in July! David created the orchestral and choir arrangements and was the conductor for the recording of 'Reflection'!
Harry Styles – Fine Line
December 17, 2019
"With the release of Fine Line, you can certainly count England-born Harry Styles in this group of musicians soaking up heady inspiration from California's idyllic weather, sunshine myths, and studio talent. Recorded in part at Rick Rubin's Shangri-La studio, and featuring string arrangements on several songs from noted L.A. denizen David Campbell, Fine Line oozes laid-back, Golden State chill…"
Leonard Cohen's New Album
November 22, 2019
Thanks For The Dance has been released to critical acclaim. David has a long history with Leonard, so when his son Adam Cohen approached him with the task of orchestrating and conducting the beautifully written single "Happens to the Heart", David happily obliged. Watch the official video below!
"This posthumous album finds the poet and singer on reflective, insightful, deadpan form, 'settling accounts of the soul'"
The Who at the Hollywood Bowl
September 24, 2019

On October 11, 13 and 24, David's arrangements for the Who's "Moving On!" tour come to the Hollywood Bowl! Get your tickets before they sell out!
The Goldfinch (2019 Film)
September 13, 2019
Just released, The Goldfinch follows 13-year-old Theo Decker's life after it is turned upside-down when his mother is killed in a terrorist attack at the Metropolitan Museum of Art. Confused in the rubble of the tragedy, he steals a priceless piece of art known as The Goldfinch. David orchestrated and conducted the score!
Pauline Frechette – An Intimate Story
July 27, 2019
It's a very special occasion! David produced Pauline's new solo piano album, which debuted at #3 on the Billboard Classical album charts!
Cyndi Lauper – Live at the Hollywood Bowl
July 7, 2019

Cyndi Lauper will perform on two special nights with the Hollywood Bowl Orchestra, featuring new orchestral arrangements by David Campbell.
Chrissie Hynde – Live at the Hollywood Bowl
July 2, 2019

Chrissie Hynde will be performing her new big band jazz album along with "The Pretenders" classics with the Hollywood Bowl Orchestra, featuring brand new orchestral arrangements by David Campbell.
Mark Ronson – Late Night Feelings
June 12 2019
"Just for my own sanity, when I start off a record, it has to be a little bit of a statement—something that's a little grand and foreshadows the rest of the record. David Campbell, the string arranger, came up with this beautiful, slightly Barry White Love Unlimited Orchestra-inspired arrangement—a little slowed down and psychedelic…" – Mark Ronson
The Who – Moving On! Tour
June 06 2019
"David Campbell has been working specifically to get the orchestra to play like powerful rock musicians. He's working the sections to get the horns or the strings to function like an electric guitar would – bolder notes, longer, bigger gestures." – Brian Kehew
Cage the Elephant – Social Cues
April 18, 2019

Cage The Elephant has released their new album, featuring 5 songs with arrangements by David.
"… Social Cues took musical cues from '80s horror films scored by John Carpenter, and also benefited from a collaboration with Beck's father, composer David Campbell… 'What I'm Becoming' shows off another fine use of strings that has Campbell's name written all over it, building a cinematic dreamscape for Shultz' apologetic lyrics."
Iron & Wine – Our Endless Numbered Days (live) with LA Phil, NSO and CSO orchestras
March 24 2019

Iron & Wine's Sam Beam performs his intimate, cinematic songs for the first time with orchestra to celebrate the 15th anniversary of his Our Endless Numbered Days, which was hailed as an understated masterpiece and named a top 50 album of the decade by NPR and Paste following its release in 2004. Featuring arrangements by David Campbell, who will be conducting at Disney Hall, National Symphony Orchestra at the Kennedy Center, and Cincinnati Symphony at the CSO Music Hall.
The 1975 – A Brief Inquiry into Online Relationships
The 1975 has released their new album! David arranged and conducted strings for the final track "Always Wanna Die (Sometimes)".
Muse – Simulation Theory
November 9, 2018

"Whether they're fighting alien invaders, shadowy government conspiracies, or the Apocalypse, Muse always do it for love. On their eighth effort, Simulation Theory, they attempt to break through the virtual matrix in search of that human connection and freedom from the machine." David contributed strings and brass to this end.
Hanson – String Theory
November 9, 2018
"There were so many questions that we really needed to have a partner that was at his level — that had his level of experience," Taylor tells PEOPLE of Campbell. "And there are really very few people that can even say they match him. His career arc has been made up largely of collaborations between contemporary music and symphonies, so he's the perfect translator, so to speak, between our world and the symphony world."
-Jen Juneau People.com
Barbra Streisand – Walls
November 2, 2018

"Barbra's first album of mostly new material since 2005, it finds her addressing 'troubling times'. It's not a hectoring protest record, but it doesn't pull its punches." Featuring strings by David on the single "Don't Lie To Me" and "The Rain Will Fall".
LA Phil 100: Celebrate LA and 100th Anniversary Gala
September 28, 2018

David is honored to create orchestral arrangements for two very special nights for the LA Phil. Gustavo Dudamel will be conducting David's arrangements for performances by Chris Martin, Corinne Bailey Rae, Kali Uchis and Katy Perry.
classicalvoiceamerica.org, latimes.com
Roger Daltrey – Tommy (Tour)
June 1 2018
"I'm really looking forward to singing Tommy, not only with my great backing group, but also some of the finest orchestras in the country," Daltrey said in a statement. "Pete Townshend's rock music is particularly suited to being embellished by the sounds that an orchestra can add to the band. With the arrangements written by David Campbell, it should make a memorable night of entertainment for all those who love the arts." – Roger Daltrey
-Martin Kielty ultimateclassicrock.com
Archive…