Mark Ronson – Late Night Feelings
June 12 2019
"Just for my own sanity, when I start off a record, it has to be a little bit of a statement—something that's a little grand and foreshadows the rest of the record. David Campbell, the string arranger, came up with this beautiful, slightly Barry White Love Unlimited Orchestra-inspired arrangement—a little slowed down and psychedelic…" – Mark Ronson
Itunes.com
"Late Night Prelude"
Hanson – String Theory
November 9 2018
"There were so many questions that we really needed to have a partner that was at his level — that had his level of experience," Taylor tells PEOPLE of Campbell. "And there are really very few people that can even say they match him. His career arc has been made up largely of collaborations between contemporary music and symphonies, so he's the perfect translator, so to speak, between our world and the symphony world."
-Jen Juneau People.com
Roger Daltrey – Tommy (Tour)
June 1 2018
"I'm really looking forward to singing Tommy, not only with my great backing group, but also some of the finest orchestras in the country," Daltrey said in a statement. "Pete Townshend's rock music is particularly suited to being embellished by the sounds that an orchestra can add to the band. With the arrangements written by David Campbell, it should make a memorable night of entertainment for all those who love the arts." – Roger Daltrey
-Martin Kielty ultimateclassicrock.com
Glen Hansard & The Los Angeles Philharmonic
Mar 15 2018
"I can't describe what an incredible feeling it is to be driving in this big beautiful car," Hansard said with a big grin a few songs into the hour-long opening set for which conductor David Campbell and the orchestra wrapped gorgeous arrangements around Hansard's voice and acoustic guitar. "When the idea first came up I was so terrified and hugely excited."
-Peter Larsen LA Daily News
Read the full review here

Sebastian Yatra's Devuélveme El Corazón – 249 million views
Oct 19, 2017

David arranged the strings for Sebastián Yatra's hit single Devuélveme El Corazón, which released on youtube Jun 15 2017 reaching 84 million views.
Café Tacvba with the LA Philharmonic
Oct 13, 2017
David arranged some Café Tacvba's most famous songs for the LA Philharmonic! These new arrangements are reworkings of the band's classics and feature a full orchestra conducted by Gustavo Dudamel.
David Works With Dudamel & Iñárritu
Oct 10, 2017

A night of Mexican film music curated by Alejandro G. Iñárritu. David arranged a suite from the scores to his films Amores Perros and Biutiful, to be performed by the LA Philharmonic, conducted by Gustavo Dudamel. Music by Gustavo Santaolalla & Emmanuel Del Real.
Evanescence – Synthesis
Oct 6, 2017
Evanescence starts a 50 city international tour – with orchestra – from Oct 2017 through Apr 2018.
The orchestra arrangements are by David Campbell
Beck – Colors
Sept 20, 2017
David arranged strings for Beck's upcoming album colors!
Café Tacvba – Jei Beibi
Sept 20, 2017
David did arrangements for Cafe Tacvba's new album Jei Beibi!
Lady Antebellum – Hurt
Sept 7, 2017
David arranged the strings for Lady Antebellum's track Hurt on their recent album Heartbreak!
Rules Of The Game Awarded by the Cultural Centre of Novi Sad The INFANT Festival Prize
July 2nd, 2017
Congratulations to the Rules Of The Game collaborating artists, Daniel Arsham, Pharrell Williams, David Campbell, Chris Stamp, Aaron Copp, dancers, Albert Drake, Laura Gutierrez, James Koroni, Callie Lyons, James McGinn, Szabi Pataki, Sara Procopio, Betti Rollo and co-producers The Dallas Symphony Orchestra, SOLUNA International Music & Arts Festival, co-commissioners: BAM | Brooklyn Academy of Music, Krannert Center for the Performing Arts, Center for the Art of Performance at UCLA, presentation supporters: La Biennale de la Danse de Lyon, Brisbane Festival (Australia), curators, cultural producers, and the crew on the INFANT Festival Award. The Prize was unanimously given by the Jury, which included Professor Zorán Deric´, PhD, Theatrologist (Serbia); Chairman Professor Hristo Petreski, PhD, Theatre Critic (Macedonia); Gorán Ibrajter, MA, Dramaturge (Serbia).
"RULES OF THE GAME unites the contemporary dance and dramatic expression as a coherent whole with a metaphysical, philosophical charge and distinctive animation of theatrical props and set design. For the most part, it evokes the best productions of this theatrical genre."
This engagement was made possible thanks to a generous funding by TMU – Trust for Mutual Understanding.
B-52's – Pacific Symphony
July 1st, 2017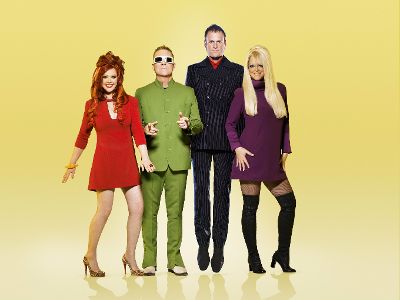 "The B-52's with full orchestra. All arrangements by David Campbell."
Roger Waters – The Late Show with Stephen Colbert
May 9th, 2017
"Roger Waters played an orchestral, folk-rock version of "Deja Vu" on The Late Show. The song is slated to appear in June on Is This the Life We Really Want?, Waters' first new album since 1992's Amused to Death."
"The Pink Floyd co-founder took the stage with support from a large string section, which brought drama to the track. Waters began singing over a placid strum, but by the end of the first verse, violins and cellos piled into the arrangement. The strings buttressed Waters' vocals, adding gravity to the low end and tension during the second verse." -Rolling Stone
Seu Jorge – The Life Aquatic: David Bowie Tribute – Hollywood Bowl
April 26, 2017
"Brazilian troubadour Seu Jorge celebrates Bowie's catalog (with the Hollywood Bowl Orchestra arranged by David Campbell) through the lens of his role and score in Wes Anderson's classic film The Life Aquatic; his Brazilian samba sets the stage." -Hollywood Bowl
Tickets here
Rules Of The Game at Royce Hall
Feb 1, 2017
On February 10th 2017 8pm Rules Of The Game will be coming to Royce Hall UCLA.
The epic 38 minute symphonic piece is composed by Pharrell Williams & David Campbell.
"This is a brand-new medium where movement is not only an addition, it's essential to communicating the point… [It's] like a whole entire medium moves — the sound moves; the body moves," Williams told Rolling Stone. "I feel lucky to be working with such explosive, combustible ideas."
Choreography Jonah Bokaer, Scenography Daniel Arsham
BAM 2016 Next Wave Festival
Nov 9, 2016
"This week Rules Of The Game primers at the Brooklyn Academy of Music's (aka, "BAM's") Howard Gilman Opera House in NYC. The piece takes its title from a work by the great Italian dramatist, 'Luigi Pirandello'."
"From Dallas to the big city – this brilliant dance production by: Jonah Bokaer x Daniel Arsham with an original score by Pharrell Williams arranged and co-composed by David Campbell, comes out as an – OUT OF THIS WORLD – visual and sonic highlight of the week. The stage is set by artistic colors and movements that ebb and flow one through the evening, complete with the pulsing sonic visions of exalted masterminds of sound (Pharrell & Campbell), we take a dive into master choreography accompanied by soaring overtones at their finest."
Read more here
Star-Telegram
May 11, 2016
"Campbell, whose resume includes collaborations with everyone from Adele and Miley Cyrus to Michael Jackson and Beyonce, is embarking upon another fascinating — and far from predictable — fusion Tuesday in Dallas, when Rules of the Game will make its world premiere as part of the second annual Soluna International Music and Arts Festival.
"In tandem with choreographer Jonah Bokaer, scenographer Daniel Arsham and composer Pharrell Williams — yes, that Pharrell — Campbell, who arranged Williams' debut composition for live dance and theater, will conduct the Dallas Symphony Orchestra."
Read more here
The Wall Street Journal
Jason Gay talks with Pharrell Williams, Daniel Arsham and Jonah Bokaer as they listen to David's arrangements for the upcoming Soluna Festival. To find out more about the festival and the artists involved, click here.
David + Pharrell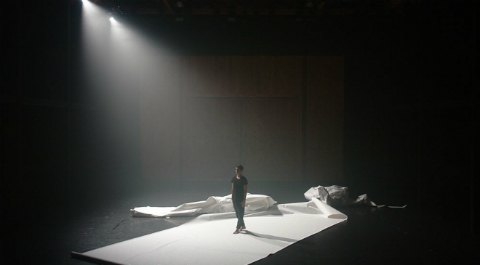 Tickets to David's new collaboration with Pharrell Williams, Daniel Arsham, Jonah Bokaer and the Dallas Symphony Orchestra are now on sale. Click here to reserve your seats.
Pharrell Williams
David is currently working on a collaboration with Pharrell Williams, Daniel Arsham and Jonah Bokaer. The production, titled "Rules Of The Game" will incorporate dance, art and music, and will be performed live with the Dallas Symphony Orchestra.
Academy Awards!
David arranged "Blackbird" for Dave Grohl's "In Memoriam" performance at the 88th Academy Awards
Grammy Week!
David wrote a string arrangement for "Girl Crush" for Little Big Town's special performance at the 58th Annual Grammy Awards.
Latest Releases
---
Upcoming Releases
Current Projects
Archive…