For Your Consideration
Best Arrangement, Instruments and Vocals
Listed as: "Love Is A Game"
Arrangers: David Campbell and Inflo

---
Best Contemporary Classical Composition
Listed as: Campbell & Frechette (Composers)
Alchemy of Earth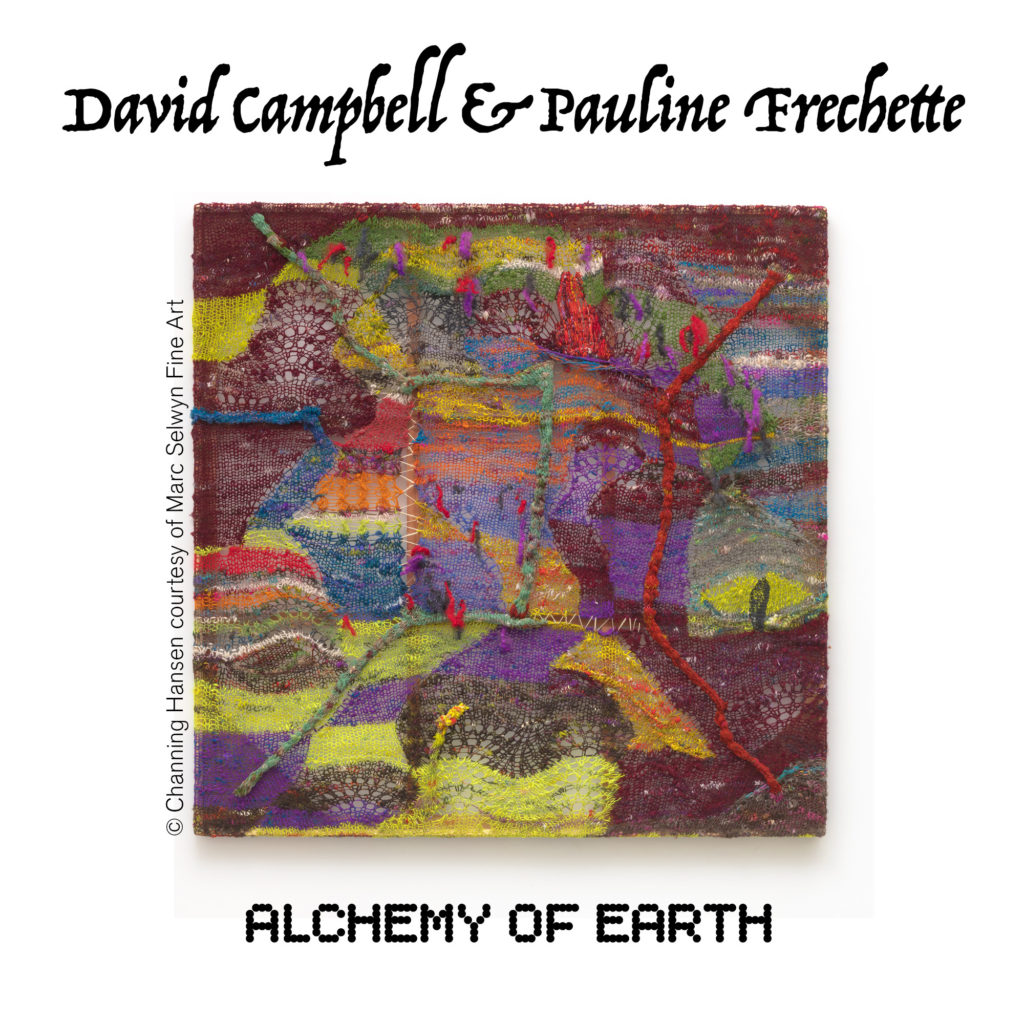 Alchemy of Earth tells a musical story in two parts.  
The first part, Earth in 4 Acts, (composer Pauline Frechette) gives a fresh voice to life above Earth's surface – beautiful, sad and sometimes terrifying.
The second part, Entanglements For String Quartet, (composer David Campbell) discovers mysterious communications deep below Earth's surface.
(scroll below to listen to the full album)
PART 1
Earth in 4 Acts
Composed by Pauline Frechette
These compositions were inspired by Earth's ever-changing Grand Opera: Witnessing life beginning anew with the beauty of spring; Getting lost in summer's billowy clouds and majestic night skies; Marveling at the magic of autumn's liquid moon; Beholding through frosted windows the enchantment of a winter storm.
Photo art by Brandon Vaughn Williams.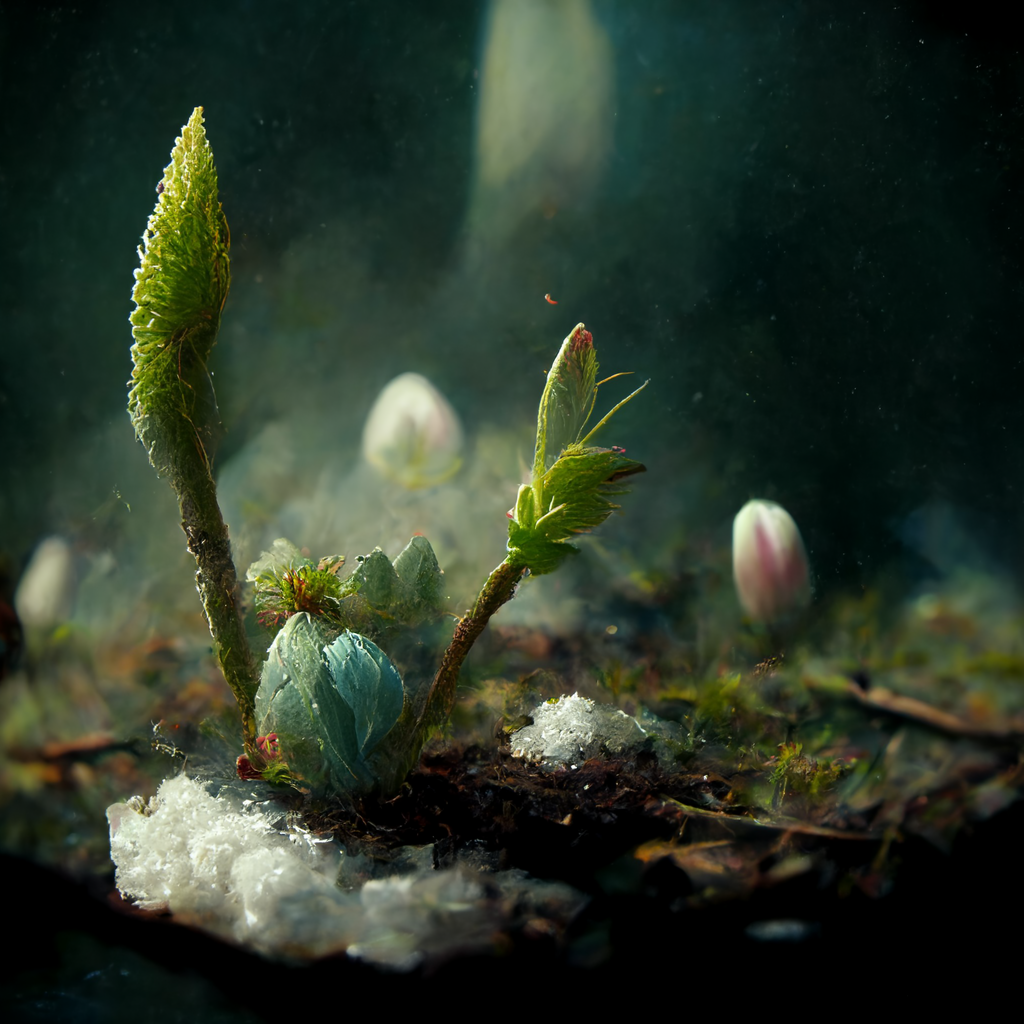 Spring Awakening was composed during the first days of spring when almost overnight our hillside awoke with hundreds of wildflowers. Nature has a way of surprising me as it expands and blooms. And likewise that's what happened with the music. I immersed myself composing unusual counterpoint, allowing the music to surprise and lead me forward as I created a musical world of budding flowers and blossoming trees by a babbling brook enhanced by the scent of lilacs. Initially composed for cello and piano, I felt additional strings would make it a true effusion of spring!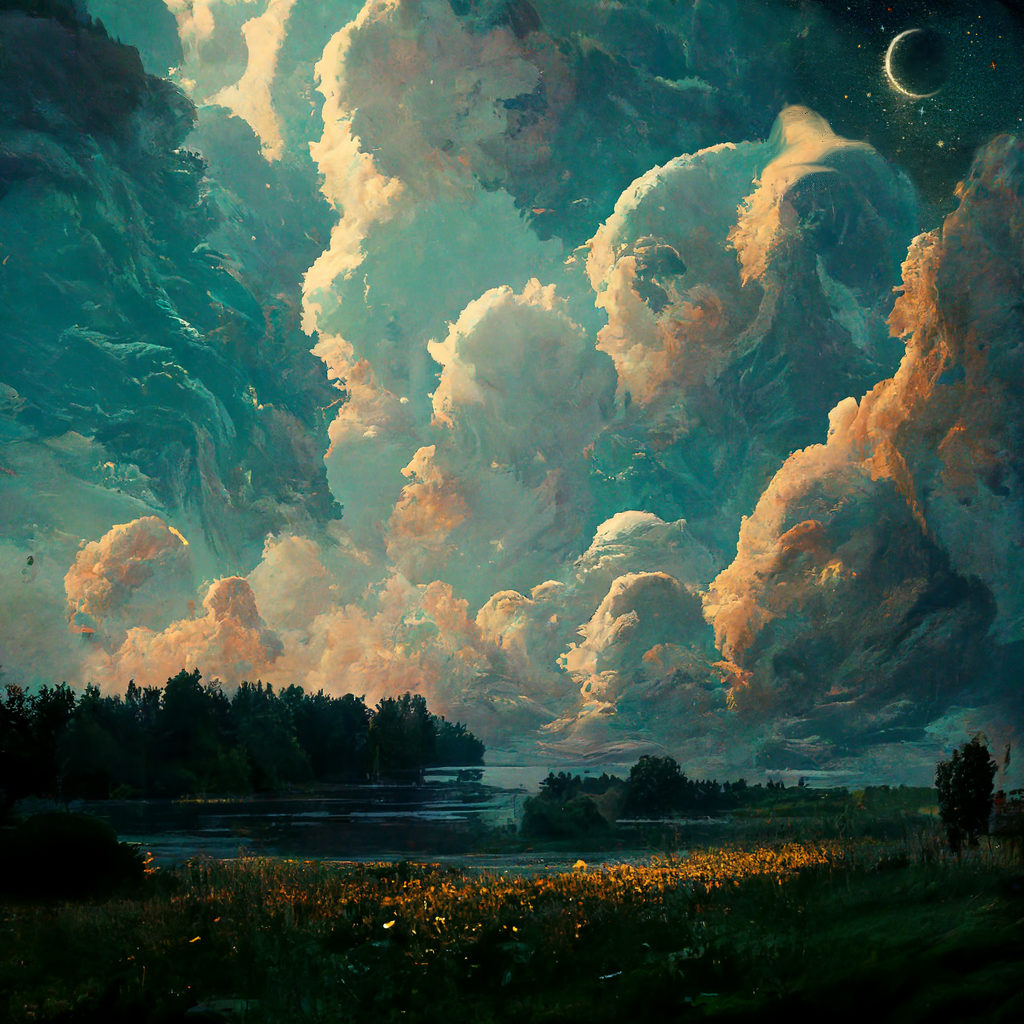 Summer Skies is definitive of the world that has held my imagination ever since my early youth. White clouds, storm clouds, lightning, starry nights … all these things I wanted to capture in music. The lilting melody and whispy counterpoint of the first section speaks of soft fragrant air and hummingbirds. This moves to cascading notes depicting sailing the ocean where waves meet sky. In the middle section, night falls and the universe opens above to a symphony of shooting stars and twinkling planets. We return to the opening theme where summer rocks us in its fragrant air.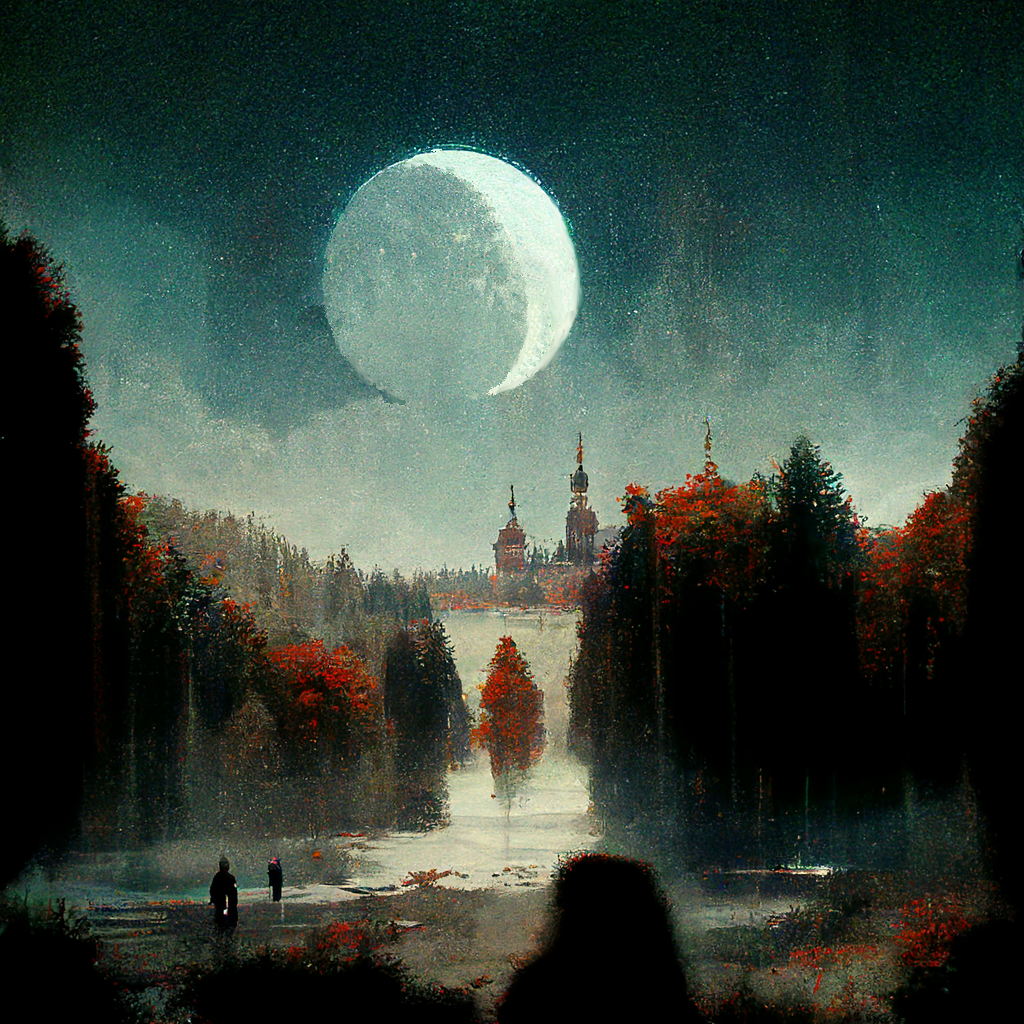 Liquid Moon is the way I think of the moon in autumn. Musically I wanted it to feel almost mystical. I left a lot of space, using whole notes and a bit of dissonance. I actually felt myself holding my breath as I created a picture of the moon filling the horizon like a great golden orb. In the second section the notes move to sixteenth notes and arpegiate up the keyboard. It's the moon, liquid and flowing, lighting the hillside and reflecting off the lake. Again I return to the opening theme, calm and assuring, allowing one to drift into dreams.
An Ice Storm begins with a slow then steady pelt of particles on windows and surfaces, then grows full force, blowing snow and ice in a menacing fashion that is both fascinating and terrifying. I have always loved watching these storms with their wild beauty. I initially created this piece for piano and although it still holds as a solo piece, I wanted to explore the textures and grandness that a full orchestra would bring to it. As the storm grows the strings, horns and brass put forth the electrifying power of nature. And as the storm subsides, the music portrays the last pelts of ice, bits of snow and perhaps an icicle or two that hint of melting. Calm is restored.
PART 2
Entanglements for String Quartet
Composed by David Campbell
Entanglements for String Quartet was inspired by a gallery show in 2019 of work by Channing Hansen, also titled Entanglements.
In notes for that show, the artist wrote, "This summer I watched a nearly 100-old eucalyptus tree get cut down, leaving exposed a huge stump threaded with white fungus. I began reading about the way these mycelial networks function, taking in and redistributing nutrients and information to nearby vegetation in ways that seem to anticipate the internet."
Scientists who have studied these networks have discovered combinations of roots and other organisms that allow a tree to communicate to nearby trees. The communication network includes these roots and fungi entangled and fighting, collaborating, perhaps supporting a magnificent tree, in collaboration with other nearby plants.
I've added a further fantastical notion to this metaphor. A New York Times best seller called The Hidden Messages in Water by Masaru Emoto claimed, among other things, that water molecules changed their characteristics depending on the style of music that was played nearby. Although dismissed by science and never peer-reviewed, the concept seemed fun to me, to imagine that the root systems of trees near a string quartet playing nearby in the 19th century, might have slightly different characteristics from those near a quartet in the 20th or 21st centuries – affected by the nearby music!
Hence, this piece is in 3 movements: 19th Century Entanglements, 20th Century Entanglements and 21st Century Entanglements.
19th Century Entanglements makes a short sweep of classical quartet style, morphing into romantic. Playing in perhaps 1875, this ensemble was probably playing for a wealthy landowner or prince – under a tree.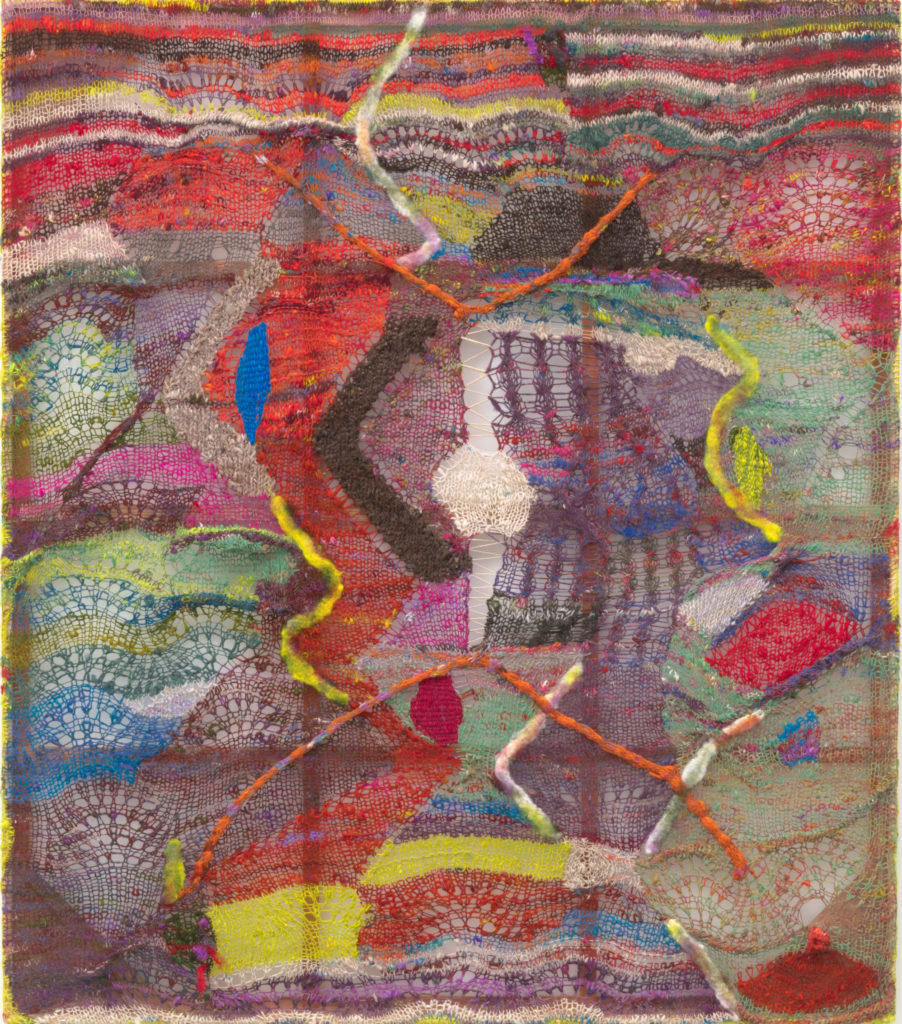 20th Century Entanglements touches on a few pensive musical tendencies of 20th century string quartet literature. In that century, there was a lot to ponder about: 2 world wars, the Great Depression, anxiety about nuclear war, the cold war, etc.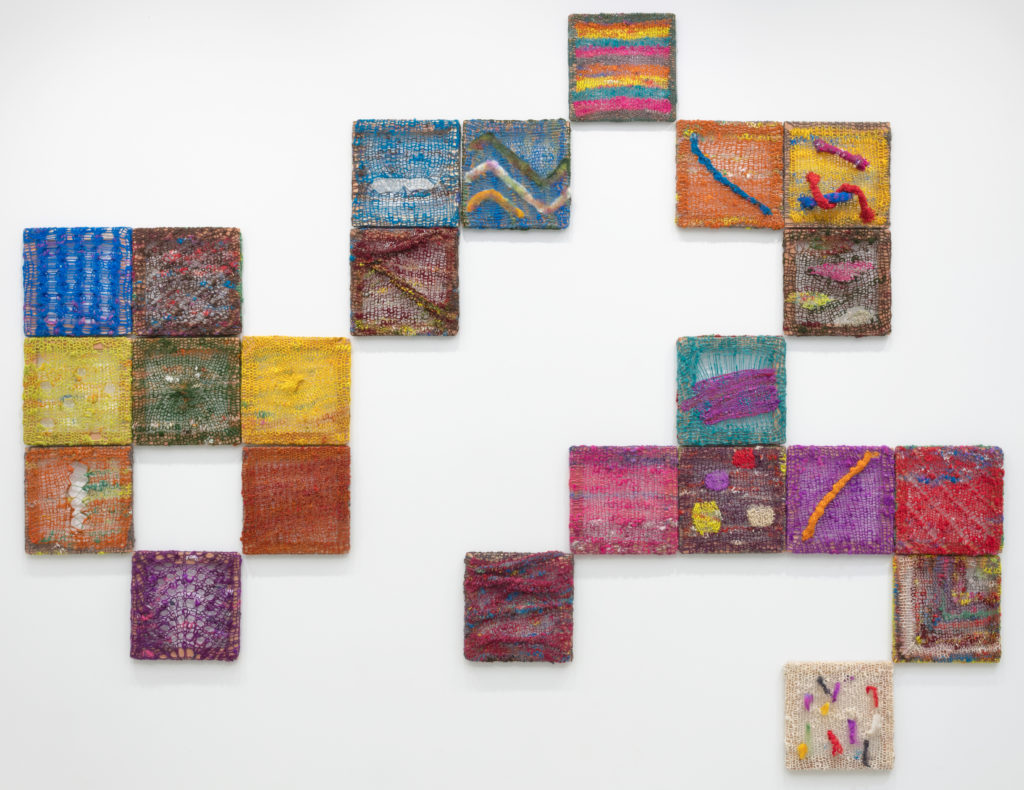 21st Century Entanglements has a percussive drive, with a mysterious harmonic structure. This is more disjointed – people in their own colorful squares – also more aggressive and technological.
---
ABOUT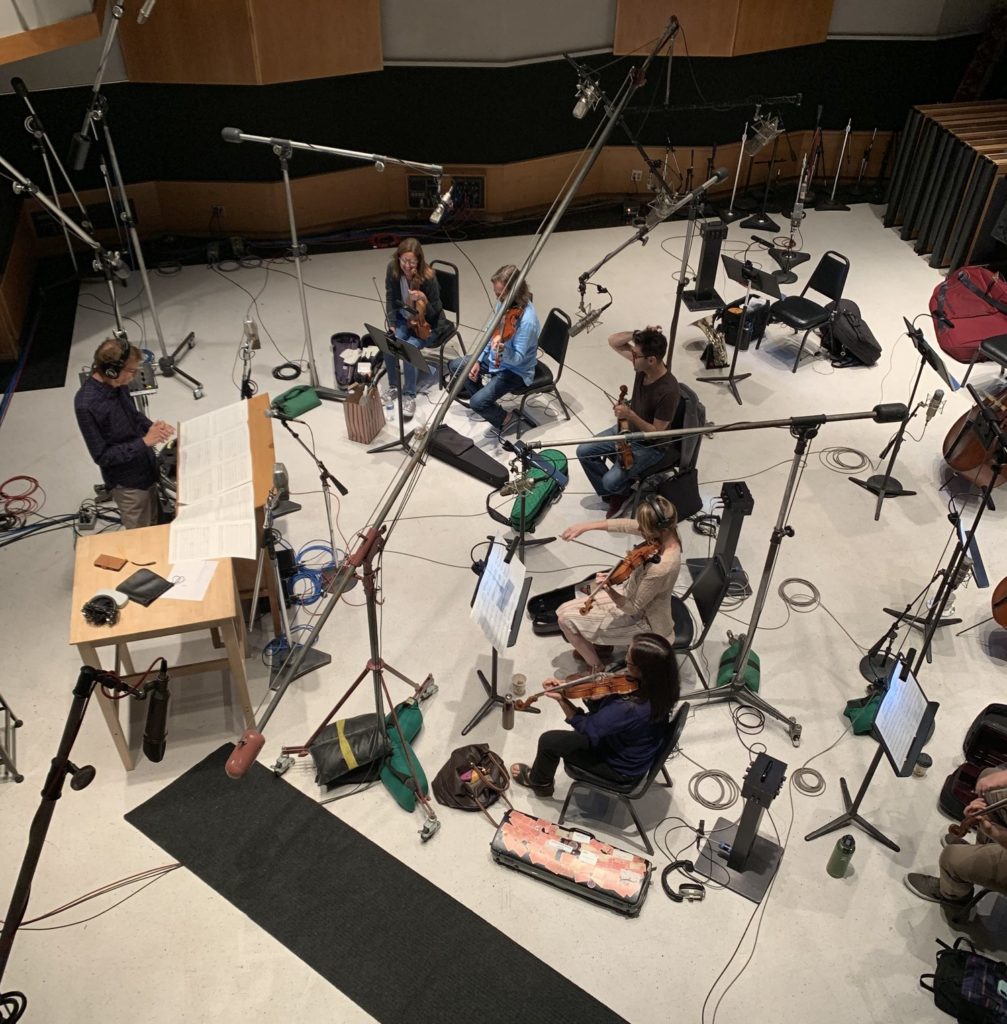 David Campbell has been the arranger on more than 450 gold or platinum albums, including 18 Grammy Albums of the Year (nominees and winners) and 3 Oscars. He studied viola with William Primrose, and played several seasons in the American Symphony, under Leopold Stokowski. As an arranger, Campbell began a string of successes from the '70s that has continued to the present, on albums by James Taylor, Jackson Browne, Bette Midler, Linda Ronstadt, Leonard Cohen, Goo Goo Dolls, Alanis Morissette, Green Day, Ricky Martin, Aerosmith, Evanescence, Sea Change and Morning Phase (Beck), Beyoncé, Kelly Clarkson, Miley Cyrus, Garth Brooks, Josh Groban, Adele, and others – as well as recent #1s from Ariana Grande, Elton John, Adele and Billie Eilish (with Gustavo Dudamel and the LA Philharmonic). In 2016, he co-composed with Pharrell Williams, Rules of the Game, a full length ballet, commissioned by the Dallas Symphony Orchestra, with Campbell conducting. He arranged and conducted music for both the 2000 and 2012 Olympic closing ceremonies.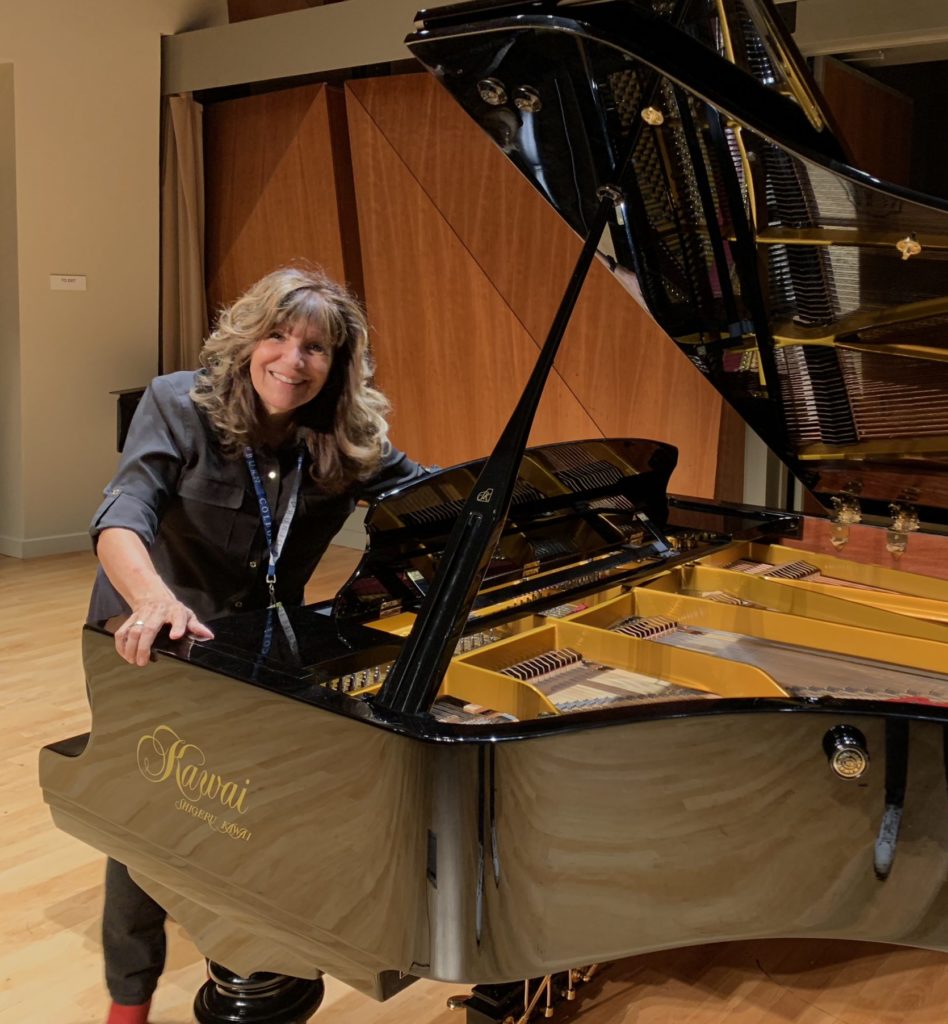 Pauline Frechette is a composer/performer who started at a young age playing violin in youth symphonies and winning awards in piano competitions. Her music has been performed by the Baltimore Symphony, Hollywood Bowl Orchestra, New West Symphony, Cincinnati Symphony, National Symphony at the Kennedy Center and at Walt Disney Concert Hall. Her critically acclaimed albums, Colors of My Heart and An Intimate Story, debuted in the Top Ten on Billboard's Classical and Classical Crossover charts. Her music is played on radio and in-store radio in many countries. Pauline's suite for ballet & symphony, A Winter's Tale, premiered in 2021 with California Contemporary Ballet and the New West Symphony.
---
PEOPLE SAY
"… you've got to experience Pauline Frechette on tube amplification and planar speakers, it will render Goosebumps on the soles of your feet and not just all over your body." ~ Jacob Aiden – Jamsphere
"… the music is the truth of Frechette's soul, and this truth is the central reason she is able to connect more deeply with her listeners." Ron Powers – Associated News, Inc.
"(David Campbell) never does stuff that's ordinary… and goes for the throat of the emotion." Rob Cavallo (Grammy winner "Producer of the Year" )
"[David] always had an ear for the weirder harmonies. That's probably what he passed to me." Beck (Grammy winning artist)
---
MUSICAL CREDITS
Title: Alchemy of Earth
Artist: Pauline Frechette & David Campbell
Producer: David Campbell
Label: Viscount Music
Release date: August 27, 2022
Earth in 4 Acts
Composer: Pauline Frechette
1. Spring Awakening
2. Summer Skies
3. Liquid Moon
4. Ice Storm
Entanglements for String Quartet
Composer: David Campbell
5. 19th Century Entanglements
6. 20th Century Entanglements
7. 21st Century Entanglements
Recording Studios:
United Recording (Track 1, 2)
EastWest Studios (Track 3, 5, 6, 7)
Duck Noir (Track 4)
Orchestrator:
David Campbell (Tracks 1, 2, 3, 4)
Engineers:
Steve Churchyard (Tracks 1, 2)
Chaz Sexton (Tracks 3, 5, 6, 7)
David Campbell (Track 4)
Mixers:
Travis Warner (Tracks 1, 2)
Chaz Sexton (Tracks 3, 5, 6, 7)
David Campbell (Track 4)
Musicians:
Piano – Pauline Frechette (Tracks 1, 2, 3)
Contractor – Suzie Katayama (tracks 1, 2, 3)
Woodwinds:
Oboe & Eng. Horn – Rong-Huey Liu (Track 3)
Clarinet & Bass Cl – Joshua Ranz (Track 3)
The Lyris Quartet: (tracks 3, 5, 6, 7)
Violin I – Alyssa Park
Violin II – Shalini Vijayan
Viola – Luke Maurer
Cello – Timothy Loo
Strings:
Violin – Josefina Vergara (tracks 1, 2)
Viola – Luke Maurer (tracks 1, 2)
Cello I – Jacob Braun (tracks 1, 2)
Cello II – Paula Hochhalter (tracks 1, 2)
Album Mastering: Dave Cooley
Cover art: © ChanningHansen, courtesy of Marc Selwyn Fine Art
Graphic Layout & Production: Lea Frechette
Also check out paulinefrechette.com to learn more abour Pauline and her extensive collection of beautiful compositions.