For Your Consideration
"Jewel Box Fantasy"
Best Arrangement Instrumental – David Campbell & Pauline Frechette
Best Instrumental Composition – Pauline Frechette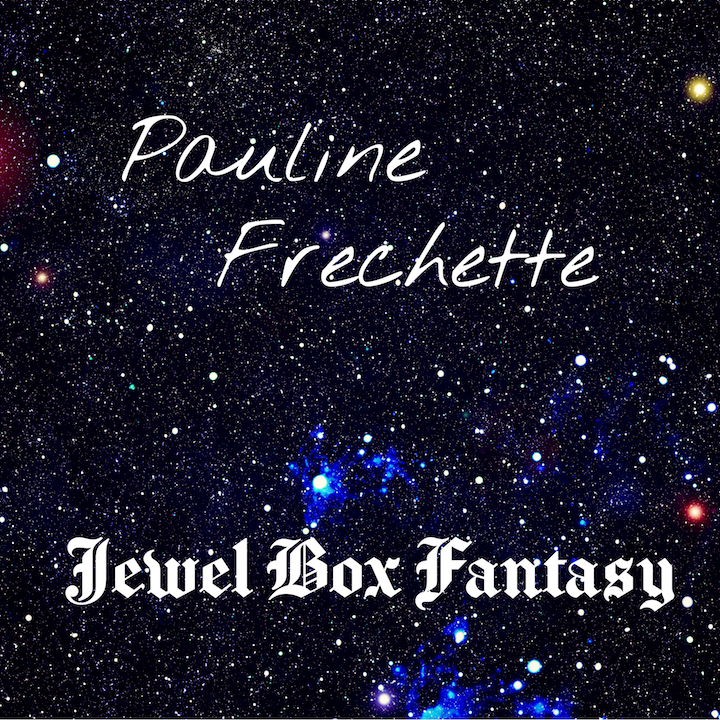 MUSICAL CREDITS
Composer: Pauline Frechette
Arranged by: Pauline Frechette and David Campbell
Orchestrated and Produced by: David Campbell
Engineer: Travis Warner
Mixed by: David Campbell and Travis Warner
Recorded at: Capitol Studios
Contractors: Suzie Katayama
Musicians:
Violin /Concert Master – Charlie Bisharat
Violin – Joel Pargman
Violin – Kerenza Peacock
Violin – Michele Richards
Violin – Josefina Vergara
Viola – Tom Lea
Cello – Paula Hochhalter
Bass – Michael Valerio
Flute – Amy Tatum
Obo /Enlish Horn – Lara Wickes
Bassoon – Rose Corrigan
French Horn – Dylan Hart
Release date: July 26, 2019
Artist: Pauline Frechette
Title: JEWEL BOX FANTASY
Label: Viscount Classical Music
ABOUT
David Campbell – (arranger/violist)
David's eclectic discography includes 18 Album of the Year wins or nominations and songs or albums including "Iris" (Goo Goo Dolls), "Sea Change" and "Morning Phase" (Beck), "Time of Your Life" (Green Day), "Not Ready to Make Nice" (Dixie Chicks), "21" (Adele), Taylor Swift "Red", and other artists such as Metallica, Paul McCartney, Leonard Cohen, The Who and Garth Brooks.
His arrangements have been performed by major orchestras, including the LA Philharmonic, National Symphony, Cincinnati, Dallas, Boston, and Nashville Symphonies. Campbell's film score work in recent years includes "Joy", "The Goldfinch", "Free Solo" and "Annie". Albums or films containing his arrangements have garnered over 60 Grammys and 3 Oscars for music.

Pauline Frechette (aka Raven Kane)
Pauline is a composer/performer. Her musicals have been produced by The Goodspeed Opera House, the Baruch Theatre in NYC and the La Mirada Performing Arts Theatre in California. She has composed songs for TV and Film.
Her albums, "Colors of My Heart" and "An Intimate Story" both debuted in the Billboard Top Ten in Classical and Classical Cross-over. Her music is being played in over 150 countries to millions of listeners on instore radio. Pauline's compositions have been performed by the Baltimore Symphony, The Hollywood Bowl Orchestra, New West Sympony, Cincinnati Symphony, National Symphony at the Kennedy Center and at Walt Disney Concert Hall.
David conducting the session at Capitol

David and Pauline listening back to a take

Pauline admiring the all-female wind section

Pauline, David and their daughter Alyssa

Jewel Box Fantasy score

Pauline, happy with her composition coming to life